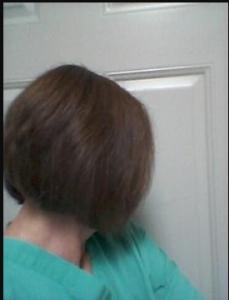 Brown Harvest Moon Henna Hair Dye Review
I want to say big thank you for the great product! I love the brown henna hair dye!
My hair story is a life-time struggle with all possible troubles with hair quality.
I wanted to dye my hair, so as always bought a regular chemical dye. But after years of chemical dyeing, my hair was weak and after each coloring, I had stronger hair loss. So I decided to make a change and tried to go "natural".
I set to find info about henna. From many offers, I chose your company. I did not want my hair to be reddish (one of my friends uses it for red hair and she told me that henna always gives red shade!!) so I asked you by email if your henna can provide brown shade without any red hints. Your prompt answer was positive so I decided to try it and ordered brown.
Delivery
Guys, the delivery was speedy. Thank you for the perfect service.
I was so eager to try it on that I did not even carry out the strand test (luckily the color result worked out OK for me though I know I should have done the test..). I managed to make the mixture and put the funny freshly-cut-grass smelling greenish stuff onto my hair wondering what is gonna happen. I left it on for one hour, then washed it off. I was wondering and a little afraid what is it gonna be like. It was brown with a kind of green hints. I went like: OK, no red, that is good but I do not want to go to work with greenish hair.
Then I could see a minute from the minute the color changing and after a while, it was perfectly brown. I did not wash my hair with shampoo for 48 hours as you advise. The color set perfectly and I love it!
Stronger Healthier Hair
My hair is significantly stronger, too. Everybody noticed. After years of problems with hair loss and thinning, hair people are praising my hair!
And for the first time after coloring my hair, I did not notice any hair loss either. Miracle!
So I wanted to say big thank you and give you a review on your brown henna hair dye!