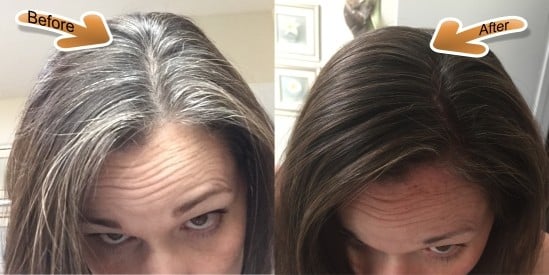 Some say henna for hair is a revolution, but the fact is it has been around for several hundred if not a thousand years. The Egyptians used it for many different things besides hair. Indigo (Indigofera tinctoria), also confused for henna was used for jet black. If you mix henna and indigo you get browns. In the 1900's you had to mix your own to get different shades of brown or red and usually it was the redheads that used it because mixing was confusing and time-consuming.
Today if you mix a small amount of henna in with indigo you can achieve black or even get purple by mixing it with beer instead of water. The alcohol in the beer changes the dye molecules to a beautiful shade of deep purple or a vibrant purple over light or white-colored hair.
Pure Lawsonia inermis is used for many things, sunless tanning lotions, temporary tattoos, and dyes for fabrics. Natural fresh henna is hard to find, sunlight and oxygen make henna go bad quickly and if it is not packaged correctly the shelf life is short-lived. The process is very expensive but crucial to support a long shelf life. You may want to check out alternative hair products before deciding which is best for you. It might be wise to try SEVEN too as you will need to look after the color after it has returned to being full of color. The best way to really make your color last is by rinsing with Apple cider vinegar or good old cold water, both help stop bleeding. Here is more information on how to make your henna hair color last longer.
Natural Hair Dye That Stands Out in The Crowd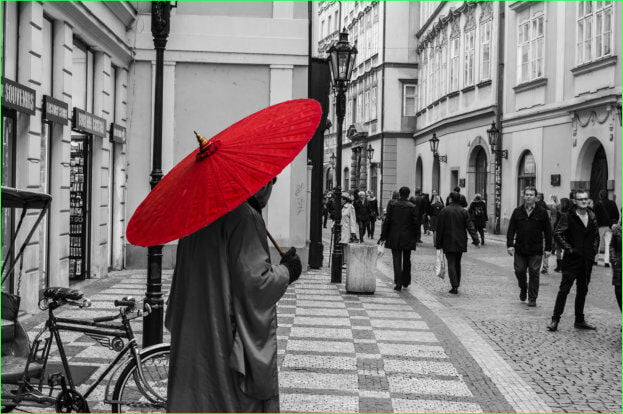 Brands like EarthDye and Harvest Moon have this process down to a science, making them the best henna hair dye brands on the market. Triple-sifted, natural soil fed, harvested once a year, fresh quality henna penetrates the hair, protecting it from harmful UV rays while letting it breathe. It rids split ends and instantly gives your hair a softer, thicker healthier look and feel. You will notice your hair does not lighten as easily if you spend all day in the sun all while blending perfectly with your natural color. There are many shades of brown, dark brown, black, red, and blond. What makes EarthDye and Harvest Moon so special is that they blend in with your shade. Let's say you have brown hair with strands of gray or roots coming in gray or white, you need not worry about the shade matching your original color because it will blend in making it all one solid color. You can also mix any of the colors together to create more colors. Mixing ash brown hair dye with light brown will create a lighter brown. Burgundy and mahogany mixed will give you a rich chocolate brown. Just remember on some people henna hair dye is extremely permanent so always test a small area before applying it to your entire head.
Henna Hair Colors Do Not Go Lighter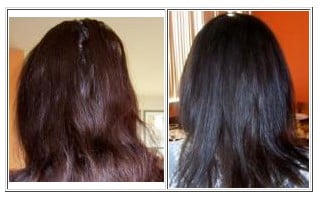 If you have black hair or dark hair but wish to go lighter, and the thought of chemical hair dyes makes you cringe, or worse you have a bad reaction you do not have as many choices. Natural deep red or pure henna powder is your only option unless you have black hair with gray coming in. Reds will show up on black hair in the sun or in good lighting. Using browns, blonds, burgundy, or mahogany will not show hardly at all. If you have grays coming in you can use a soft black, or if you have jet-black hair you might need to do the two-step process. The two-step process is tedious and time-consuming, however, it is extremely rewarding as it is extra conditioning for your hair. Jet black requires first doing natural henna ( turning your gray or white hair red) and then doing the indigo, which reacts to the henna and turns the darkest black. So many people have different hair, so do not be afraid to experiment with how long you leave it on. The more absorbent the hair the less time is needed. This same with any of the hair colors. The two-step usually requires leaving the pure henna on for one hour and the indigo for one hour, however, after talking with customers we have learned that many are doing it 30 minutes for each color and still getting incredible results. So do not be afraid to try less time if you are busier than most.
Benefits of Ayurvedic Henna Hair Dye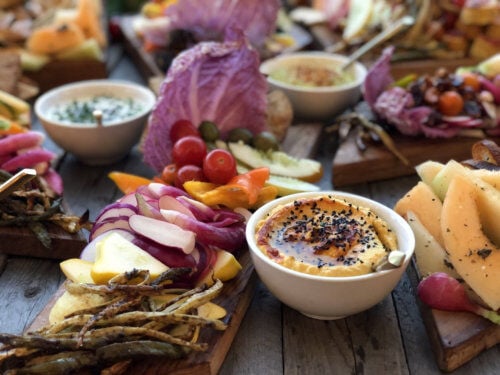 Harvest Moon® and EarthDye™ are both Ayurveda (herbal) hair dyes, both containing natural conditioners that also come from plants used for thousands of years in India and surrounding countries. Used along with henna and indigo the effects are nothing short of amazing. In recent studies, those using chemical hair dye compared to those using henna hair dye are night and day. The people using toxic dye (which also makes for a great weed killer, although the planet does not deserve that) over a 5 year or less period suffered major hair loss, split ends, itchy scalp, dry mouth, swallowing issues, rashes, and the inability to grow long hair, worse they ended up in the hospital. Hair takes a long time to grow, and recovering from chemically damaged hair can seem like an eternity to grow out and repair itself. Hair grows at a rate of ¼ inch to an inch per month, less using man-made dyes. After using henna dye on hair you will notice your hair will grow even faster, upwards of ½ inch per month!
Henna Application
I can say after testing all of the brands out there, it can be quite disappointing! It should not be this difficult and that is why Harvest Moon and EarthDye set out to change the process and did just that. Many brands or manufacturers make their hair color too complicated and it's flat-out a horrible experience. Some as far as letting it set out for 3 days, or worse mix and apply within 3 minutes, 3-6 times to get coverage. If you have to boil it, bake it, shave it, use special utensils, leave it on for over an hour (some are even overnight or a minimum 4 hours), or add strange ingredients you can only find at a specialty store then forget it. After a few attempts, it will be tossed to the side and forgotten like all of the other failed promises by miracle solutions you once hoped would solve your woes.
You should be able to mix and apply your dye to your hair and scalp in less than 15 minutes (for normal-length hair).
The science is easy; quality fresh natural henna hair dye works fast and effectively without all of the extra hassles. With so many startups popping up selling a variety of henna hair dye colors, it really is not their fault. I have seen them come and go over the years, making false accusations about other brands, when really it comes down to hands-on education of the flowering plant Lawsonia inermis few have real knowledge of how and why some work better than others. We have done thousands of hours of research and busted every myth to offer the best and easiest henna to cover gray or enhance hair color. Education and premium ingredients are the winners. We get countless phone calls every week with stories of liquid henna hair dye or some crazy recipe that never worked and countless hours or dollars were wasted. The reason liquid or premixed henna dye does not work is simple. Indigo only releases the dye molecules for a few hours. Pure henna on the other hand releases for months. So if premixed is for you, your best luck will be with natural red. But why pay for water when you get it so cheap and can mix it so easily? It only takes a few minutes to mix and freshly mixed is always better.
Updated Way To Dye Your Hair Using Quality Henna-Based Hair Dye:
WASH HAIR TWICE WITH CLARIFYING SHAMPOO, NO CONDITIONER, TOWEL DRY BEFORE APPLICATION. DAMP IS GOOD, DRY IS OK. DO NOT FORGET TO WEAR GLOVES, COVER FLOORS, AND CLOTHES!
1. MIX POWDER WITH ENOUGH WARM TAP WATER (ABOUT 1 ¼ CUP TO 1 ½ CUP PER 100 GRAMS) UNTIL YOU GET A PUDDING-LIKE CONSISTENCY. THICKER IS BETTER.
2. APPLY USING A HAIR DYE APPLICATION BRUSH TO HAIR STARTING FROM THE LEFT EAR TO THE RIGHT EAR, ONE LAYER AT A TIME, THEN WORK YOUR WAY DOWN THE BACK IN LAYERS PRESSING THE PASTEDOWN AS YOU GO ALONG. IF USING A SHOWER CAP AFTER, BE SURE TO MAKE HOLES IN THE SHOWER CAP FOR AIR.
3. LEAVE IN HAIR 45 MINUTES TO 1 HOUR, NO LONGER THAN 1.5 HOURS, AND RINSE UNTIL THE WATER RUNS CLEAR (IF YOU HAVE THICK OR CURLY HAIR YOU CAN USE A CREAM CONDITIONER TO HELP RINSE). DO NOT SHAMPOO LESS HAIR THAN 18 HOURS OR WAIT MORE THAN 48 HOURS, 24 IS IDEAL.
BEARD APPLICATION:
NOT FOLLOWING THESE INSTRUCTIONS WILL RESULT IN POOR RESULTS. HARVEST MOON IS PERMANENT AND EASY TO APPLY.
1. CLEAN FACIAL HAIR/SIDEBURNS GENTLY WITH SHAMPOO USING A TOOTHBRUSH OR BEARD BRUSH TWICE. DO NOT SCRUB HARD AS THIS CAN IRRITATE SKIN! NOT USING A BRUSH WILL NOT REMOVE FACIAL OIL. USE A BRUSH!
2. MIX ENOUGH TAP WATER (DO NOT USE DISTILLED OR BOTTLED WATER) TO GET A THICK PUDDING CONSISTENCY (MIX ONLY WHAT YOU NEED AND STORE THE REMAINING POWDER IN A ZIPLOC BAG IN A COOL DRY PLACE).
3. USING A SPOON OR APPLICATION BRUSH APPLY EVENLY TO FACIAL HAIR UNTIL COMPLETELY COVERED. BE SURE TO COVER ALL HAIRS. IF TIPS OF HAIR STICK OUT, IT WILL NOT BE COLORED LEAVING A PEPPERED EFFECT. LEAVE ON FOR 35-45 MINUTES (NO LONGER THAN 1 HOUR) AND RINSE. YOU CAN SHAMPOO 12 -24 HOURS LATER.
TIPS: GRAY OR WHITE HAIR MAY TURN RED/GREEN FOR THE FIRST 12 HOURS, DARKENING OVERNIGHT. DYE HAIR EARLY EVENING.
DYE WILL NOT PERMANENTLY STAIN THE FACE OR HAIRLINE. IF DYE IS PRESENT ON THE FACE IT WILL BE GONE IN SEVERAL HOURS.
OIL TREATMENTS CAN PREVENT BROWNS AND REDS FROM WORKING, IF DOING OIL TREATMENTS WASH HAIR 3 TIMES PRIOR TO APPLICATION WITH OIL-FREE SHAMPOO.
IF YOU HAVE STUBBORN GREY HAIR, TRY MIXING 1 TABLESPOON VINEGAR (ANY KIND) AND 1 TEASPOON SALT INTO 1 AND ½ CUP OF WATER UNTIL SALT IS DISSOLVED. THEN MIX THE REQUIRED AMOUNT OF POWDER INTO A THICK PASTE AND APPLY.
WHAT COLOR DOES HENNA HAIR DYE COME IN

While pure henna is one color – red-orange, many other colors are called henna as well, I have even heard it called black henna hair dye, which does not exist but is used for marketing purposes as well as other colors. Red henna is the one ingredient in all colors, so in a sense, it is henna hair dye. The colors usually always Earth colors accept purple. Colors include and are not limited to: red, vibrant red, strawberry red, deep red, burgundy, soft black, jet black, mahogany, dark brown, medium brown, light brown, ash brown, blond, and copper brown (auburn). The lighter colors are only visible on light-colored hair. If you are using oils in your hair or cocoa butter, shampoo your hair well prior to application. If you are doing pure henna, no worries it loves oil, while we do condone oil in the hair, it will stain right over it. Any other colors, on the other hand, have the opposite effect and will not work on oil-treated hair. The great news is, Harvest Moon hair dye will whip your hair into shape and you will finally be free of the vicious oil cycle. Oils are not good for your hair, but that is for another article, another time.
How To Care For Your Beautiful Healthy Hair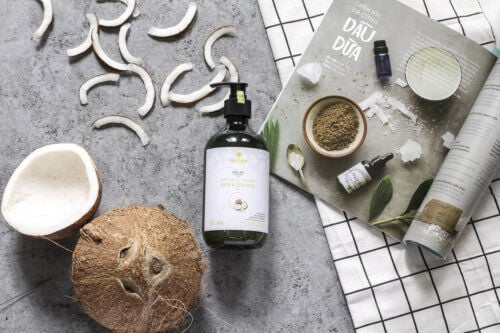 So now that you have taken that step and you have happy, healthy, shiny thick, beautifully healthy hair, how do you take care of it?
Stay away from hot irons. The henna will handle the heat, but your hair does not. Over time flat irons destroy the protein and hair. Would you stick your finger in a flat iron? Probably not on purpose. Just remember your hair is a living part of you that has no feelings. Just because you can't feel the hurt does not mean it is not hurting your hair.
Ditch the chemical hair straightener. Hair straighteners are loaded with bad chemicals, in some cases just as bad as chemical hair dye, so why would you do that? Did you know most men prefer curls over straight? Straighteners also cause many reactions with indigo, leaving a Grinch green in its wake.
Back off the perms. Our henna will work over perms, before or after, however, do you really want to put on ammonium thioglycolate on your hair? Really? Thioglycolic acid? Why go with natural hair dye and then nuke it? I will have the virgin martini, please!
Oils and hair dye do not get along. We all know you can't mix oil and water, hair dye is no different. If you want to strip the browns to reds, use oil. It also thins the hair and causes split ends. Eat proteins like almonds, and fatty fish instead. Remember hair repair takes a long time to see the results, so be patient.
Using sulfate-free, paraben-free shampoos that are preservative-free and have low oil is ideal if possible. You will need a specialty shop for this.
Stay away from chemical hair dyes for good. With Harvest Moon hair dye you can certainly go back to chemical hair dye, but why would you? It ruins your hair and our environment, so keep it natural. One use of chemical hair dye can set your hair back years.
Look for gels that are natural. If you find one you love let us know so we can tell others. You want a gel that dries and does not have alcohol or chemicals in it. Good luck and happy hunting. We are still searching, but like on our ash brown, we never give up!
I hope you have learned and if you have questions please post them below. If you are looking to buy a henna hair dye, we hope you choose Harvest Moon. We work hard and we take it seriously as every business should. We love our customers and do everything in our power to keep them looking fabulous and healthy-looking.
Learn More About Henna Hair Dye
Buy Henna Hair Dye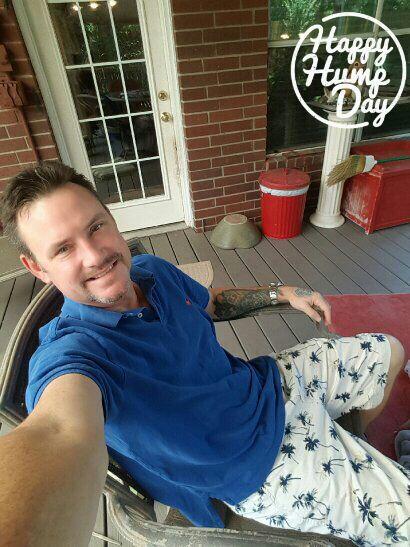 About the author:
Rod Harper got involved with henna hair dye in 2006 and has been obsessed with it ever since. He takes business seriously and enjoys helping customers over the phone and email.