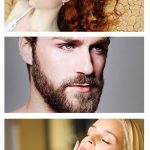 How to get free henna hair dye simple and easy. Who doesn't love freebies? And We Need Your Help! To those that are telling people already, thank you from the bottom of our hearts!  Give us two reviews and receive a free pack of hair dye or .5 OZ under  eye cream (yes shipping is on us as well!
There are 3 places you can do so:
1. *www.facebook.com/hennahut
2. *The product page of the product you purchased on www.hennahut.com/shop . If you have not made a purchase you do not leave a review! We will check it!  Only One Review will count on Hennahut.com. The second can be on our local Google maps, Facebook, or Instagram. 
3. *Amazon.com.  Amazon MUST be a verified purchase (we understand Amazon is more expensive, so you can do a review if you have purchased from hennahut.com, as long as you are adding a picture of the product that you are holding. It has to be the real picture you took, if you are camera shy, blur our your face.
Once you do a review send us an email (contact us here) letting us know where it is.
*How To Get a Free VIP for Life!
If you are not camera-shy, do a YouTube video or equivalent and get a VIP code for 25% off for life!! it must be 30 seconds to 2 minutes, detailed about what you liked and ease of use, with a link going to the hair dye section or beard dye section of hennahut.com! If you do not understand ask us! Word of mouth is our greatest asset and we need your help and we are willing to help you as well!
Also, remember before and after pictures with a review always get a free pack of your choice of color! (One per customer/per product).
*Make sure you have made a purchase and used the product, this is very important. If you are a new potential customer, get a 20% off coupon for signing up to our newsletter
*Amazon must be a verified purchase or a photo must be made to add to the review with a clear picture of the product in hand. This lets people know you are real, we do not want to flood the market with fake reviews or people assuming they are fake because they are not verified. Make sure it is on the product page, not the company page!
* Leaving a review on www.hennahut.com/shop page is wonderful, however, if you leave two reviews on hennahut.com they both must be a verified purchase. In other words, do not leave a review on two different colors or products if you have not purchased and used them.