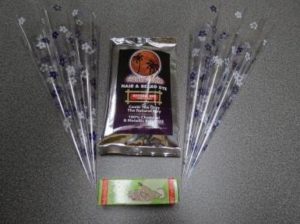 6 Cone Henna Tattoo kit
The Harvest Moon® 6 scones high quality, super fine tips, non-leaking henna cones that are hand-rolled. With 100 grams of henna, you can make six ...
$

24.95
Add to cart
Sale!
Harvest Moon Henna Tattoo Kit Works Fast
Henna tattoo kit by Harvest Moon® allows you to fill cones fresh and saves you money.  You will get 100 grams of BTBAQ (better than body art ...
$

34.99
Add to cart
We use cookies on our website to give you the most relevant experience by remembering your preferences and repeat visits. By clicking "Accept All", you consent to the use of ALL the cookies. However, you may visit "Cookie Settings" to provide a controlled consent.
Christmas Countdown is Here!! 25% Off For Dec 1st and it goes down each day until Christmas! Use Code: CCD2023 Dismiss