Description
Cassia Obovata is used to condition the hair and add small amounts of subtle red tones. You can also mix it into other colors to make them lighter.
Cassia Obovata
Great For Hair Therapy!
100 grams/ 3.5 ounces
You get no color from this product. It is strictly a conditioning treatment for your hair. As long as it is left on for no more than one hour.
Condition your hair for strength, shine, and health. Cassia Obovata powder has been used for thousands of years and as always is 100% natural and chemical-free. If you have scalp conditions we recommend 1-4 times a month or 1 a month to keep your hair in line. It is a mud mask for the hair! Strengthen, condition, and rejuvenate your scalp with this ancient hair and scalp remedy.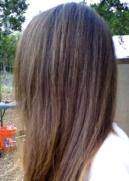 Cassia Obovata
100% All Natural (No additives)
Cassia Obovata is a large flowering plant and has nothing to do with henna, although some call it neutral henna.
Cassia Obovata by Harvest Moon is the freshest on the planet and the best price.
Freshness is crucial to it working well. If you have dark hair or a light brown you will never see colors, but you will feel the benefits!
If you have blond hair or blond graying hair, the cassia obovata will help you keep that blond color. Mix with enough warm water to achieve a pudding-like texture and leave it on up to 60 minutes. Do longer for a more golden color. Rinse and shampoo. You will notice the effects immediately. Use as often as you like and repeat monthly for best effects and results
Ideal for:
Chemical treated hair
Dry damaged hair
Split ends and hair growth
For blond or gray hair restore natural golden color
Thin hair
Hair shine
Adds no color to dark hair
Adds slight color to blond or gray hair
100% All natural Cassia Obovata (No adulterants)
You can do a lot of things with Senna (cassia)! You can use it as a facial mask, hair conditioner or hair color.
Facial
If you want to use it as a face mask, mix two tablespoons with water to make a thick runny paste. Then apply a thin layer to your face and rinse 10-30 minutes later.
Hair Conditioner
Mix with enough warm water to achieve a pudding consistency. Apply immediately to hair, rinse after 30-60 minutes.
Apply as often as you like! enjoy your beautiful hair!
Natural Blond Gold Color
Mix with enough warm water to get a pudding thickness and let sit out overnight ( 10-12 hours) Apply in layers exactly like you would with henna for hair. Apply thick all the way to the base of the head (scalp). Cover with a breathable shower cap, DO NOT PUT UNDER HEAT. Leave on 3 hours and rinse. Do not shampoo hair for 24 hours (you can use a cream conditioner).
To Get Strawberry Blond
To get a strawberry blond color, add 10% henna to the cassia obovata. The more henna you add the redder it will be.