Mahogany After Harvest Moon
I recently purchased the Mahogany henna and it was FABULOUS! It covered the few strands of gray hair with rich color, and the rest of my dark brown hair is now a warmer, richer brown. You now have a new regular customer!
Keep up the quality and service!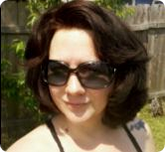 C.W. Jamaica, NY