Sale!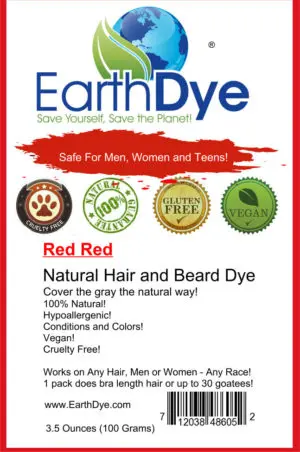 Natural Bright Red Hair Dye
EarthDye®  Bright Red hair dye works on all hair types. All-natural plant product; No Chemicals, No PPD, No Ammonia, No metallic salts. 100 grams ...
Add to cart
Sale!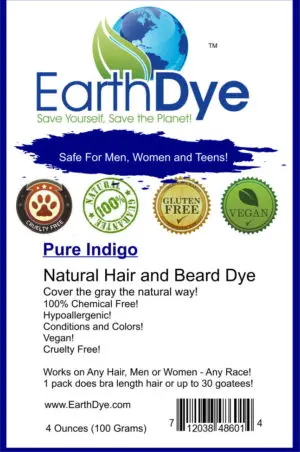 Natural Indigo Powder
Harvest Moon Indigo Powder is now EarthDye® 100 grams powder is enough to do mid-back length hair in one application. The length of your hair will ...
Add to cart
Sale!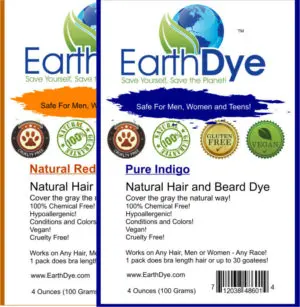 Natural Jet Black Hair and Beard Dye
EarthDye is the exact same as Harvest Moon, made by the same people, the only thing that has changed is the brand name. EarthDye® black beard dye ...
Add to cart